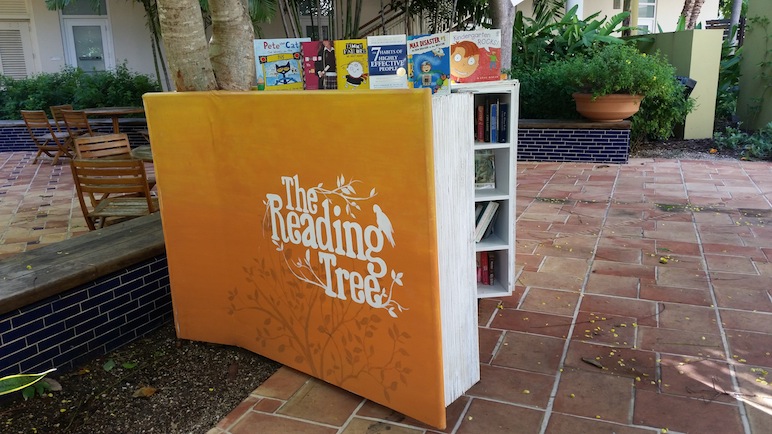 What?
The Reading Tree, a popular summer book swap in the Cayman Islands!
Where?
Camana Bay's stunning Cassia Court in Grand Cayman.
When?
All throughout the month of September! Monday through Saturday from 10am until 7pm.
Why?
Camana Bay loves encouraging Cayman kids to read. This month, The Reading Tree book swap has a "back-to-school" theme bursting with hand-picked books guaranteed to get them excited to learn. Books are taken both from Books & Books and community member donations and include fiction, storybooks, motivational books and titles for older children and teens. The link between pleasure reading and academic performance can't be denied – stop by with your family today!