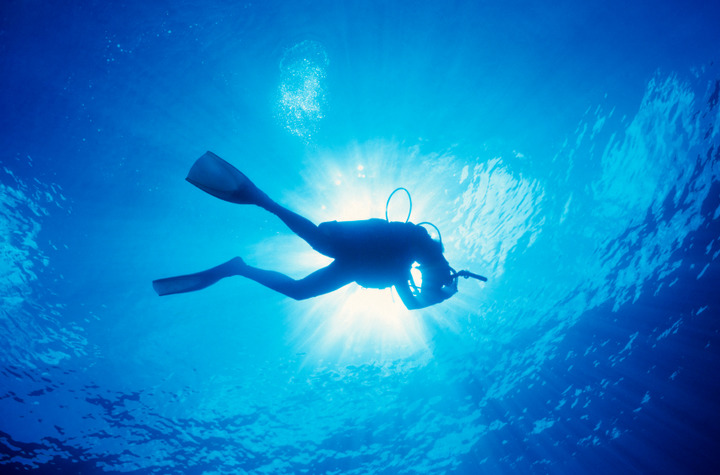 The Cayman Islands are known worldwide for offering fantastic scuba diving opportunities. Home to incredibly diverse marine life, divers are able to view a wide range of coral up close, as well as many different species of creatures, from fish to sharks and beyond. If you're considering taking the plunge, read on for 5 more great dive sites.
Bloody Bay Wall
One of Little Cayman's most popular dive sites, Bloody Bay Wall is located in the protected Bloody Bay Marine Park. Visibility is incredibly high and marine life is abundant, from brightly coloured tube sponges to fish of all kinds, lobsters, turtles, waving fans and luminescent coral. A sheer wall drops down 200 metres. There are a number of designated sites located along the wall, including Mixing Bowl and Eagle Ray Roundup.
Babylon
A dive site found along Grand Cayman's North Wall, Babylon features sandy flats as the top, which are perfect for beginners. Descending deeper, scuba divers are able to witness the beauty of black coral, barrel sponges, parrot fish, hawksbill turtles, purple sea fans, barracuda, hammerheads and more. It makes a great stop on a full-day diving excursion.
Jackson's Bight
Another Little Cayman gem, Jackson's Bight is located in Bloody Bay Marine Park. Known for its spectacular collection of tunnels, reefs and crevices, there is plenty to see. From Caribbean reef sharks to eagle rays, sailfin bennies, garden eels, yellow-headed jawfish and peacock flounder, you're guaranteed not to be disappointed.
Ghost Mountain
An underwater pinnacle situated off of Grand Cayman's northern point, Ghost Mountain is ideal for more advanced divers. Going to a depth of 30 metres, there is a stunning cavern as well as an incredible range of coral and other sea creatures, including banded coral shrimp, finger sponges, starlet coral and more. If you have some practice under your belt, this is the site for you.
Bonnie's Arch
Located in West Bay's northern end, Bonnie's Arch is named after noted photographer Bonnie Charles who disappeared while diving the wall. An undercut coral arch spanning a sand chute can be found 70 feet down and there is an abundance of sea fans, tube sponges, chromis, squirrel fish and more for divers' viewing pleasure. It is worth a visit.
Planning on diving during your Cayman vacation? Jackson's Bight, Bloody Bay Wall, Ghost Mountain, Babylon and Bonnie's Arch are 5 sites worth exploring. To learn more, check out Part 1 of this series.