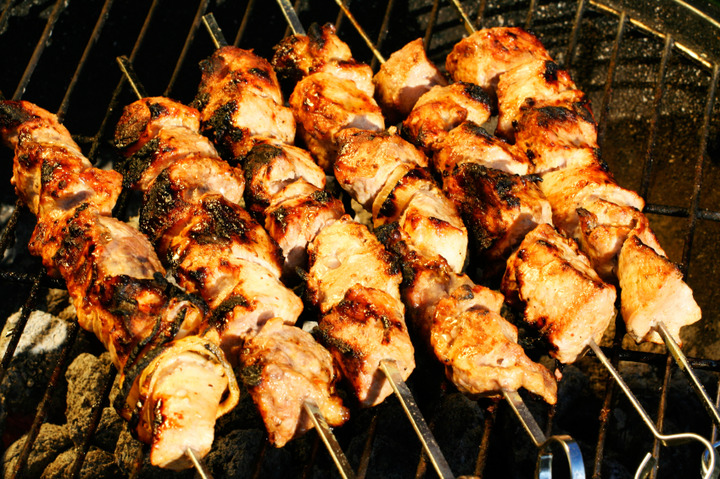 One of the most celebrated island events, the Cayman Cookout (http://www.caymancookout.com) starts this week! An event for foodies of all shapes and sizes, it's worth planning a vacation for or even taking those days off of work. Read on for everything you need to know.
Where and When
The Cayman Cookout will run from January 15th to 18th, 2015. It will be hosted by Chef Eric Ripert at the beautiful Ritz Carlton resort on Grand Cayman.
Celebrity Chefs
The Cookout's main attraction, many celebrity chefs make the journey to the islands for this event. This year, you can expect to get up close and personal with Anthony Bourdain, Lynn Crawford, Michael White, Marcus Samuelsson, Sean Brock, Norman Love and many other talented cooks.
What's Happening
Over the course of 4 days, this culinary extravaganza will feature tours, demonstrations, tastings, auctions and dinners. The scheduled events include a Wine Fair and Auction, An Afternoon at Blue with Adam Handling, Craft Cocktails with Mixologist Charles Joly, a Private Auction Cellar Tasting of Vintage Bordeaux, a Barefoot Barbecue, a Gourmet Cheese Lunch and Presentation, a Beach Bash and much more.
Tickets
A wide variety of tickets are available and can be purchased online. Individual events, such as the ones listed above, range in price from $75.00 to $320.00. For the true foodies, the Master Chef Package costs $1,800.00 and includes a broad selection of events, a $100.00 food and drink voucher for the hotel, a year's subscription to Food and Wine Magazine and a choice of 5 demonstrations. Similarly, the Executive Chef Package is available for $1,300.00 and the Sous Chef package costs $850.00. Find out more details and get your tickets here.
Will you be attending the 2015 Cayman Cookout? We'd love to hear all about your experiences and see photos! Follow the event on Twitter at @CaymanCookout and use the hashtag #CaymanEats.