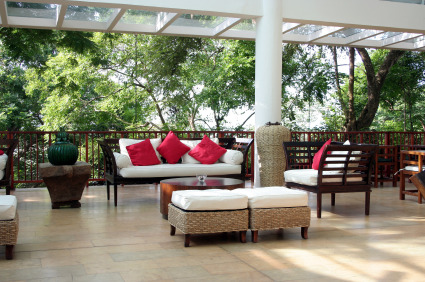 In Cayman's beautiful Camana Bay, it's common to see families strolling down tree-lined sidewalks or enjoying one of many small parks. The premier example of its kind in the Caribbean, it is an example of New Urbanism, which offers a truly special experience and, for residents, a way of life. Read on to find out all about what it is and how it works.
What?
New Urbanism is an architectural style defined by purpose rather than by an aesthetic. It promotes "walkability," or the ability of residents and visitors to satisfy their daily needs, including work, schooling, recreation, dining and more, all within walking distance of their home. Interconnected streets and walkways offer safe, scenic routes to everything that's needed.
Why?
New Urbanism promotes a sense of community. Principles that include walkability and shared public parks offers a high standard of living, and traffic in these areas is minimal. This greatly reduces the impact on the environment and lessens noise.
Who?
Andres Duany, who is best known for planning Florida's world-renowned Seaside community, is a master planner for Camana Bay. He opened the firm Duany Plater-Zyberk with his wife in 1980 and both are founding members of the Congress of New Urbanism which was started in 1993. To date, DPZ has completed over 300 new town and downtown plans.
How?
Camana Bay was conceived as a pedestrian-friendly haven in the Cayman Islands, featuring residential neighbourhoods, shops, restaurants, sports facilities, parks, gardens, office space, a school and more. Following the principles of New Urbanism, each area is easily accessible via a network of landscaped pathways and bike trails.
When?
Camana Bay is always evolving. Designed to grow organically over a period of several decades, completion of the master plan is slowly unfolding. The Town Centre is currently home to over 40 vibrant restaurants and shops and plans are currently underway to develop commercial, retail, recreational, resort and educational facilities, residential properties and open green spaces.
More Info
Camana Bay first opened in 2007 and stretches a vast 600 acres between the North Sound and Seven Mile Beach. It is being developed by Dart Realty (Cayman) Ltd., in conjunction with Duany Plater-Zyberk, OLIN Partnership and Moore Ruble Yudell. Hervé Descottes, president of L'Observatoire International and designer of the lighting for the re-installation of the Mona Lisa at the famous Louvre, is the mind behind Camana Bay's stunning illumination.
To find out more about Camana Bay, check out the previous posts in our Spotlight On Camana Bay series, tweet us or find us on Facebook!