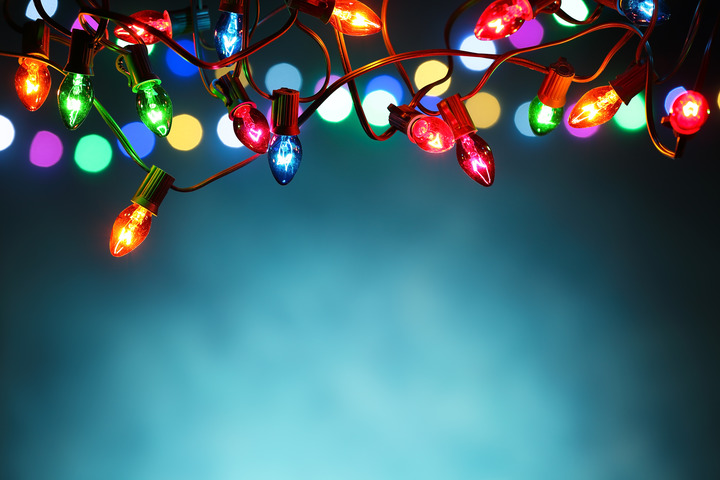 The holidays will be here before we know it, Cayman, and we're shining a holiday spotlight on Camana Bay to bring you all of the best upcoming events. From pet-friendly photos with the man in red to the town's first ever Santa Run and much more, you won't want to miss any of this. Stay tuned for Parts 2 and 3, and even more in this special new series.
3K Santa Run
The very first 3k Santa Run will take place on Saturday, November 22nd at 630am on The Crescent. An exciting early morning excursion, adults and kids alike will be dashing around the Town in support of the Camana Bay Christmas Give, which supports island charities in need. Registration costs CI$35.00 for adults and children 13 and older and CI$10.00 for children between the ages of 5 and 12; kids 5 and under are free. The fee includes a full Santa costume (beard included!). Stations situated along the route will provide Christmas cheer in the form of milk and cookies, music, Pelt the Grinch games and more.
Christmas Crafts with Starfish Village
Camana Bay and Starfish Village are inviting kids of all ages to come out to their free Christmas Crafts event on Saturday, November 22nd on The Crescent. Between 4 and 6pm, attendees will use a wide range of supplies, and their creativity, to create holiday crafts that make the perfect homemade present. All supplies are included and, parents? If you'd like to shop or enjoy a meal, sign your kids up for more fun after 6pm.
8th Annual Christmas Tree Lighting
A much-loved holiday tradition looked forward to by many, the 8th annual Christmas Tree Lighting is coming up on Saturday, November 22nd at 6pm. It is being held on The Crescent, which will be transformed into a sparkling wonderland just for the event. The Cayman National Choir and Orchestra, Cayman Islands Folk Singers and Cayman International School Elementary Choir will be performing, a Christmas craft market will be open for shoppers and a special guest in red will be stopping by for a visit.
Santa Paws
A fundraiser for the Cayman Islands Humane Society, Santa Paws is being held on November 29th, from 10am to 12pm. Pets (and their owners!) are encouraged to visit Gardenia Court to take photos with Santa – perfect for sharing with friends and family and saving as a keepsake. Holiday gifts for Fido and Fluffy, as well as the animal lovers in your life, will also be on sale.
Moonlight & Movies: Christmas Series
Camana Bay's classic Moonlight & Movies event is back this month with a festive spin. Every Tuesday evening from November 25th until December 23rd, a holiday movie will be shown in the beautiful Gardenia Court at 7pm on a huge outdoor screen. Great for families, the films in order are "Fred Claus," "Rise of the Guardians," "Arthur Christmas," "A Charlie Brown Christmas," "Rudolph The Red-Nosed Reindeer," "Frosty the Snowman" and "How the Grinch Stole Christmas." Follow Camana Bay on Facebook, Twitter and Instagram and share photos for a special weekly giveaway!
If you're looking to get into the holiday spirit, Camana Bay is the place to go in Cayman. Many great events are coming up in November, with even more to come next month as the big day quickly approaches. Do you have a favourite Christmas event or memory in the islands? Let us know on Facebook or Twitter.