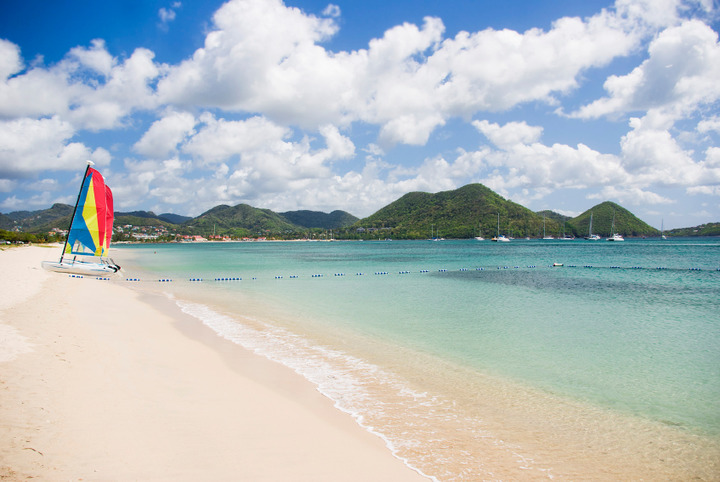 In part 4 of our Spotlight On series, we're showcasing the beautiful island of Cayman Brac. Less talked about than Grand Cayman, its larger counterpart, and more frequently travelled than Little Cayman, the smallest of the islands, Cayman Brac is situated approximately 145 kilometres north-east of the former, and 8 kilometres east of the latter. It is divided into 5 distinct districts - Spot Bay, Stake Bay, West End, Watering Place and Creek.
Discovered in 1503 by Christopher Columbus, Cayman Brac is known for its beautiful limestone formations. Most notable among these is "The Bluff," an outcrop situated in the eastern end that rises up to 141 feet above the Caribbean Sea. A premier destination for climbers, hikers and spelunkers, the island's rock climbing terrain, caves and trails offer an exciting challenge for the outdoorsman.
Home to dive sites like the M/V Captain Keith Tibbetts, a sunken Russian ship, Cemetery Wall, Wilderness Wall and Radar Reef, Cayman Brac is a top stop for tourists and locals looking to take scuba diving to the next level. Fishing is another popular activity in the Brac, where you can catch wahoo, mahi mahi, barracuda, parrot fish, trigger fish, blue marlin and many more great species. Fishing tournaments are held frequently and the best time of year to participate is between May and August.
Though the island's shoreline comprises mainly limestone, several sandy beaches are ideal venues for relaxing, sunbathing and swimming. Attractions like the Cayman Brac Museum, the island's many interesting historic sites, the Heritage House and the Parrot Reserve are engaging, often educational and affordable ways to spend an afternoon.
Though perfect for a day trip, Cayman Brac is also home to a number of hotels, resorts and bed and breakfasts, such as the Brac Reef Resort and the Alexander boutique hotel. To get there, guests typically fly to Grand Cayman and then take a short flight to Cayman Brac via Cayman Airways Express, which offers quick, 45-minute trips between 4 and 6 times a day.
At only 14 square miles in size, Cayman Brac offers an off-the-beaten-path experience that's more than worth the trip. The perfect compromise between the Sister Islands, a busy hub of activity and a laid-back islet with a population of only 170, its terrain, activities, beaches and attractions can't be beat.