In this new CayBlog series, we're going to be shining a spotlight on some of Cayman's most popular attractions. Ideal for tourists and locals who wish to learn more about this beautiful place they call home, suggestions for future posts are welcome.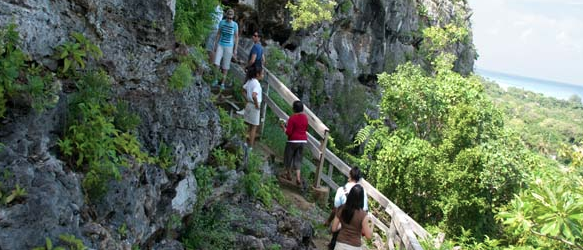 The Mastic Reserve and Trail, located on Grand Cayman, is home to one of the island's largest contiguous areas of preserved old growth dry forest. An example of some of the last remaining dry, subtropical, semi deciduous dry forest in the Caribbean, it's home to an incredible variation of tree, plant and wildlife species. It is particularly notable due to the loss of trees in many other areas due to logging and deforestation.
Safeguarded by the National Trust, the Mastic Reserve's 834 acres are currently deemed high priority and protected under the Land Reserves Programme. The Trust oversees the maintenance and care of this expansive area due to both land purchases and donations. Another 450 acres remain unprotected.
Beginning in 1994, the reserve was restored in order to allow locals and tourists access to such a beautiful natural area. The path, which was cleared of fallen trees, shrubs, rocks and more, is called the Mastic Trail. The National Trust offers guided tours and visitors are able to experience a number of natural habitats in addition to the ancient dry forest, including areas of Silver Thatch Palms, the islands' national tree, and Black Mangrove wetlands. Lizards, butterflies, hermit crabs, Cayman Parrots, Caribbean Doves and many more species are at home here.
A guided tour of the Mastic Trail, which is just over 2 miles long, takes between 2.5 and 3 hours to complete. Ideal for individuals, couples and families who revel in nature, tours can be arranged for groups, schools and other organizations as well. Tours are available Tuesday through Friday mornings and cost $24.00 for non-members and $20.00 for members. Visitors are asked to leave nothing but footprints behind, and take nothing with them.