Father's Day, which falls on Sunday, June 15th, is the one day a year that's all about Dad. Dedicated to honouring him in his favourite ways, the beautiful weather in the Cayman Islands makes it simple to plan something special. Read on for outing, event and gift inspiration to top last year!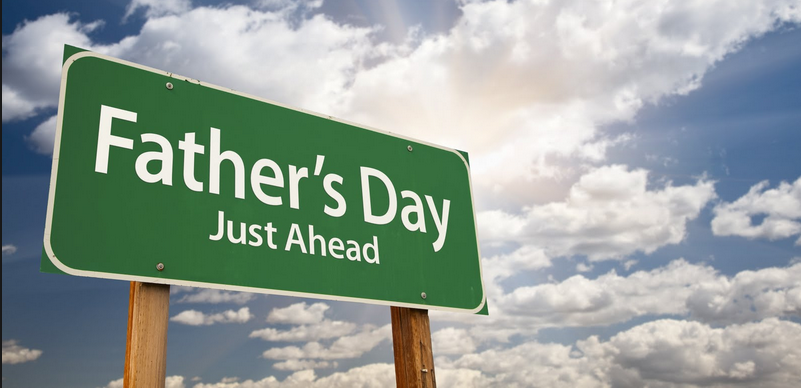 Outings
Fishing
If your Dad loves fishing, plan a day out on the water. Pack a cooler full of his favourite drinks, snacks and sandwiches and head out for some quality time in the boat. If you prefer a captained vessel, schedule a full or half-day excursion with one of Cayman's great watersport companies, many of which offer deep sea, reef, bone and tarpon fishing packages and more.
Flying
If he prefers air to water, surprise him with a voucher for an introductory flying lesson or a once-in-a-lifetime helicopter ride. Dad is guaranteed to love seeing our beautiful islands from a new perspective and an exciting experience like these is great for bonding. Contact the Cayman Flying Club or Cayman Islands Helicopters.
Cooking Classes
If you're looking to do something out of the ordinary this year, register to attend a cooking class with your Father. Camana Bay's Bon Vivant Kitchen Studio is offering a "Burger Beer Bash" culinary experience on June 19th that teaches attendees how to craft and grill the perfect burger, all while enjoying samples of tasty brews. At only CI$65.00 per person, invite your siblings too! Contact them to sign up.
Events
3rd Annual Father's Day 5k Walk/Run
If you're unable to celebrate on the day of, consider attending this great event on June 28th, 2014. Hosted by Cayman's 100 Man March, this gives fathers the opportunity to exercise and build good habits with their children. It starts at Smith Cove at 6am and great prizes will be awarded. Learn more here.
Essay Contest
For the littler ones, 100 Man March is also hosting a Father's Day essay contest. Children between the ages of 7 and 12 are encouraged to submit up to 300 words describing what their Dad means to them. The winning essay will be published on the church's website and there are fantastic prizes waiting. Learn more here.
Sunday Brunch at Grand Old House
Cayman's Grand Old House is offering a buffet-style brunch from 1130am to 230pm on Father's Day. Both indoor and outdoor seating is available and there will be great dishes, including roast beef, and optional bottomless bubbles. Pricing is reasonable, at $54.95 or $34.95 for adults, with or without champagne, and $24.95 for children under 12.
Gift Ideas
Sentimental
Sentimental Dads are relatively easy to shop for. Consider an engraved picture frame or a digital photo album loaded with shots from your childhood. His favourite photo printed on a mug, t- shirt or mouse pad is also guaranteed to go over well. Check out George Town Crafts Ltd. for services.
For the Hobbyist
Take his favourite hobby and run with it. Do some research to find out what's missing from his collection of sports gear and memorabilia, BBQ equipment, tool box, movie collection or bookshelf and set out to find it.
The Finer Things
For Dads who prefer the finer things in life, a box of fantastic cigars goes well with a bottle of top-notch scotch. A coveted Swiss-made watch or leather wallet is sure to please and you can't go wrong with a brand new gadget, such as a tablet, eReader or the newest smartphone.
On Sunday, June 15th, it's time to show Dad how much you truly care about him! From attending an exciting event to planning a family outing or purchasing the perfect gift, there are many ways to show your appreciation. How are you celebrating Father's Day, Caymanians? Let us know on Facebook or Twitter!