May is an exciting month in the Cayman Islands and Camana Bay is no exception! This popular Grand Cayman town stretches from Seven Mile Beach to North Sound and has it all, from pedestrian-friendly residential areas to parks, gardens, shops, eateries, schools, an Observation Tower and a Town Centre. Read on to learn all about the upcoming events you won't want to miss.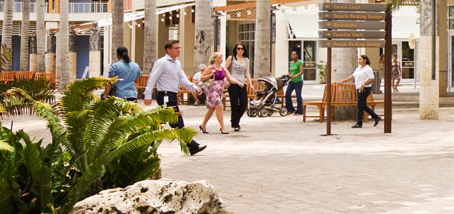 Wine 101 Classes
Love wine, but don't know where to start? The West Indies Wine Company is hosting Wine 101 classes every Monday from 6 to 7pm! Guests will be joined by Josh Wludkya, the in-house expert, to learn all about the many different varieties, regions, processes and countries. A different subject will be tackled each week and samples are included.
Wid Wild West Rotary Round-Up
The Wild Wild West is coming to Camana Bay's Festival Green! On Saturday, May 24th, 2014, this evening fundraiser for the Rotary Club will kick off at 5pm. There will be drinks, auctions, bull riding, dancing, live music and more, all set in outdoor tents complete with ranch-inspired decorations and hay bales. Tickets cost CI$200.00; a corporate "Posse Package" is available for CI$2,000.00 for a table of 10 and a "Gun Slinger Package," which costs CI$3,000.00, includes 10 tickets, a sponsorship marketing package and an entry into the bull riding competition.
C4 Art Exhibition
Company 4, or C4, is home to Kaitlyn Elphistone, Aston Ebanks, Chris Mann and David Bridgeman, talented Grand Cayman artists. They will be hosting an art exhibition in Camana Bay from May 23rd through to June 1st, 2014, on Market Street. It will be available to the public from 3 to 9pm and can be found in between Eclipze hair salon
and Audi. The opening reception, held on May 23
rd
, will feature a cash bar and live music and there will also be a Pop Up Critique night on May 30
th
and a Coffee House Closing event, featuring a panel discussion and guitar performance, on the final day.
If you're going to be visiting the islands later this month, you're certainly in for a treat! Wine 101 classes, C4 Art Exhibition and Wild Wild West Rotary Round-Up are only a few of the great events happening in Camana Bay and across Grand Cayman. Will you be attending them all?