Many islanders (and tourists!) are no stranger to the Cayman Islands Brewery. Located on Grand Cayman's Shamrock Road, a free tour of this productive venue (available on the hour from 9am to 4pm, Monday through Friday) is a must-do and quite the friendly, informative experience. Guests are able to explore, ask questions and, at the very end, enjoy delicious samples – surely the best part. Prep for your visit to the CIB with this guide to local beer.
Caybrew
The CIB's flagship brew, Caybrew was launched in 2007. Crisp and full-bodied, it won an international Gold Medal, awarded by the Monde Selection, in Brussels in 2008. This premium lager is available in bottles and cans, as well as on draught at many island bars.
CayLight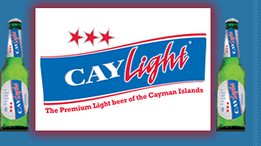 A lighter version of its namesake, CayLight is known for providing delicious refreshment at a cost of only 95 calories. The alcohol content is 3.5% (compared to Caybrew's 5%), making it ideal for enjoying in the afternoon, by the pool or on the patio.
Ironshore Bock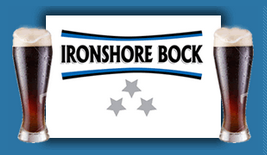 An amber beer, Ironshore Bock is formulated from Washington state's Cascade Mountains hops. Available on draught and in cans only, the flavour is roasted, a distinct departure from the brewery's initial blends. Black, Crystal, Munich and Pilsner malts are used during the brewing process, making this beer quite unique. It is also a winner of the prestigious Monde Selection Gold Medal.
White Tip Lager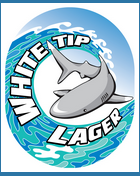 Brewed in a European style, White Tip Lager can be described as medium-bodied, smooth and flavourful. Formulated using additional aroma hops and high-quality malt, it requires extra maturation time. It has the highest alcohol content of the 4 varieties at 5.2%. Available in cans, 5 cents from each goes to support Cayman's Department of Environment, Save our Seas programme and Marine Conservation programme.
The Cayman Islands Brewery achieves these fine beers through a combination of advanced technology and ancient technique. International brewing and environmental standards are met and exceeded; bottles, water, yeast and used grains are all recycled. Customers are encouraged to return cases of empty Caybrew and CayLight bottles for CI$2.00 each. Empty cans are accepted and sent to National Recycling. Learn more about the CIB's processes, products, policies, tours and events here.