Mother's Day is coming up, Cayman! Do you know what you're doing for your Mom, Wife or special lady? Planning a thoughtful gift or excursion is a great way to show her just how much you care about her and appreciate all that she's done over the years. If you're running low on inspiration, these ideas are for you.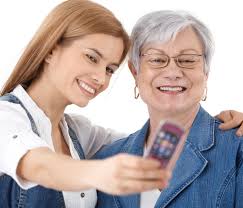 Gifts
Choosing a Mother's Day gift can be difficult to say the least. If she enjoys the finer things in life, try a delicate necklace or bracelet that suits her style (does she prefer gold or silver?) or a sentimental charm bracelet bearing the names of her children or grandchildren. A coveted bag, scarf or gadget always goes over well, or look to her hobbies for ideas – gardening tools, home decor items or artwork might be perfect. If her day-to-day life can be stressful, a gift certificate for an afternoon of pampering at a spa or salon will leave her feeling like a million bucks.
Activities
Taking time out of your busy schedule to spend a day with Mom is often a gift in itself. If she enjoys a good meal, make a reservation at her favourite restaurant for brunch, lunch or dinner – invite the whole family or make it just for the siblings. The Westin Grand Cayman and Grand Old House are both hosting wonderful brunches just for this occasion! Visit our events calendar for all the details. If you're looking for something different, consider your Mother's special interests – how about an afternoon at the beach, a cooking class for two, tea and pastries or a wine tour?
We'd love to hear your past stories and ideas for Mother's Day 2014 in the Cayman Islands! Contact us online on Facebook and Twitter – the best suggestions will be published.