The Cayman Islands are called home by some incredible individuals, from models and musicians to prominent athletes and artists. What the islands lack in size they make up for in rich culture and traditions; shining bright is, quite simply, a Caribbean trait. Do you know these famous Caymanians?
Cydonie Camille Mothersille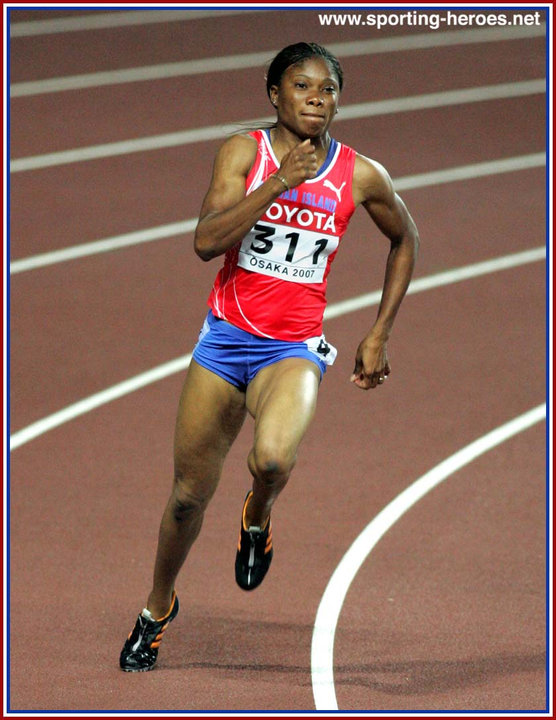 After moving to Grand Cayman at the tender age of 7, Cydonie Camille Mothersille became a track and field star. Having developed and honed her skills in elementary and high school, her specialty is the 100-metre dash. The highest paid Cayman Islands athlete in 2011, Ms. Mothersille represented her home in the Caribbean Free Trade Association, or CARIFTA, Games.
Bendel Hydes

A Cayman native, Bendel Hydes is a renowned island artist. Co-founder of the islands' National Gallery and National Culture Foundation, his work is known throughout the Caribbean. Working primarily in oil on canvas, you'll find his paintings in exhibitions and collections worldwide. After attending post-secondary school in both Massachusetts and England, he now lives in New York. You can view Mr. Hydes' work in Cayman at the National Gallery and National Archive and also in the popular book "Caribbean Art."
Gladwyn K. Bush

A legend in Cayman, Gladwyn K. Bush's astonishing life story finds her beginning to paint at 62 years old. Born to a prominent family that settled in the islands long ago, her work was recognized and published in a collection by the Cultural Foundation shortly after she began. Ms. Bush's paintings are featured in a range of books and exhibitions worldwide and she was the recipient of a Heritage Award. She passed away at the age of 89.
Cydonie Camille Mothersille, Bendel Hydes and Gladwyn K. Bush are 3 of Cayman's most renowned artists and athletes. To learn more about famous islanders, check out

Part 1

of this CayBlog series or our comprehensive

guide

on the same topic.