Joining a club is a great way to enjoy one's hobbies, meet like-minded individuals and discover new passions. Grand Cayman, Little Cayman and Cayman Brac are home to many different organizations that provide communities with opportunities to connect and celebrate island art and culture. If you enjoy getting to know your artistic side, the following are 3 of the top creative clubs in Cayman.
Visual Arts Society (VAS)
The Visual Arts Society of Grand Cayman has been active on the island for over 3 decades. Dedicated to the appreciation and learning of art, they are a non-profit organization that is currently housed in Pedro Castle's Watler House. Run by volunteers, the VAS offers an open, accepting and stimulating environment in which to enjoy workshops, seminars and more.
Photography Club (CIPC)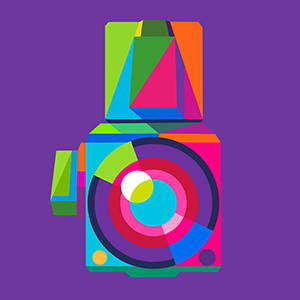 The Cayman Islands Photography Club is the place to practice for both amateur and professional photographers. Meetings are held bimonthly, with the first taking place on the first Thursday of the month at Leeward 3. During the second gathering, which is typically held on the third Sunday of the month, members venture out together with a specific subject in mind, providing company and constructive criticism along the way. The CIPC Flickr account acts as an online portal for members to post and critique work.
Cayman Drama Society (CDS)

Established in the 1970s, the CDS is a popular island hub for drama and the arts. Headquartered in Grand Cayman's Prospect Playhouse, the society produces a range of exciting live performances every year, from Godspell to Cocktails and Cabaret and many more. Becoming a member is simple – just submit a form! The Cayman Drama Society offers readings, workshops, improvisation, activities and more to members and is supported by patrons.
If you're one of Cayman's many creative residents, the Visual Arts Society, Photography Club and Drama Society are for you. With a goal of increasing the overall appreciation of art, be it painting, sculpture, photography or acting, in the islands, they are ideal for discovering hidden talent, honing strengths and building a network of support. For more information on Cayman clubs and organizations, click here.