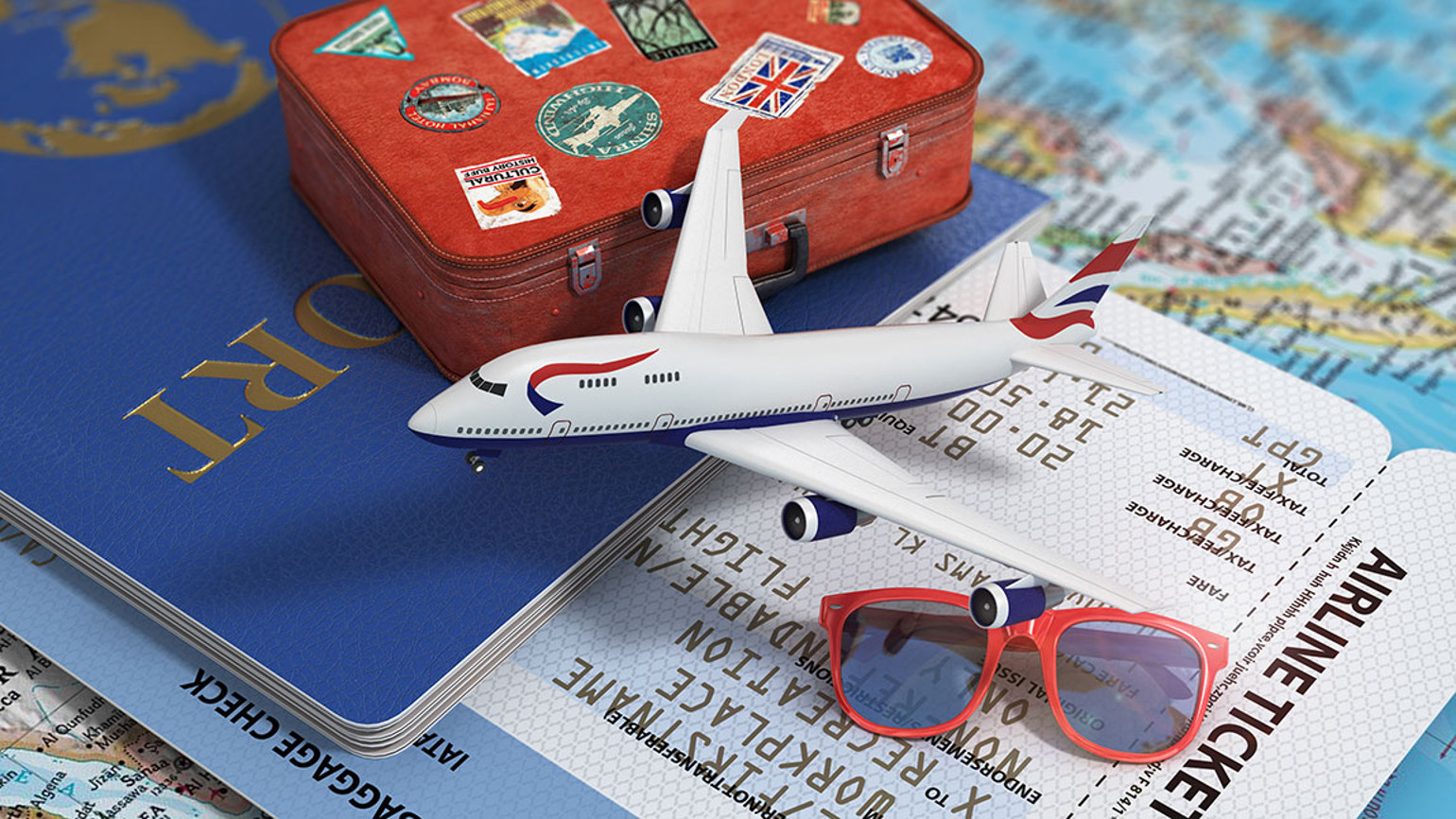 Passport and Visa Requirements
U.K. and Canadian citizens entering the Cayman Islands are required to present proof of citizenship as well as government-issued photo identification. Citizens of the U.S.A. and other countries must present a valid passport. Passports must be valid for up to 6 months following the scheduled date to return home.
For U.S., U.K., E.U. and Canadian citizens, as well as a number of countries in the Middle East and Southeast Asia, a visa is not required to visit the Cayman Islands. If you are of another nationality and require a visa, contact your nearest British Consulate or High Commission Office.
Travel Duration
In most circumstances, tourists are permitted to stay for a period of approximately 30 days in the Cayman Islands, with the exception of winter visitors who often return for up to half a year. The maximum stay for a tourist visitor is up to 6 months.
Visitors must show proof of a return flight, the ability to financially support themselves without working and a Land Register, lease or accommodation reservation. If you would like to extend your stay, you can apply for an extension. The first extension costs CI$50, with subsequent extensions costing CI$100. A Visitors Visa is required for some countries.
Work Permits
If you wish to work while in the Cayman Islands, a Work Permit is required for those who are not Caymanian, a spouse, widow or widower of a Caymanian or a permanent resident. Temporary and Annual Work Permits are available for all types of occupations and are issued by the Chief Immigration Officer, or Work Permit Administrators designated by him, the Work Permit Board or the Business Staffing Plan Board.
The maximum length of time a person may stay in the islands on a Work Permit is 9 years. Sufficient knowledge of the English language is required (nationals of non-English speaking countries are required to pass a test). Medical exams and questionnaires are required on initial application for a work permit and every three years thereafter.
Become a Legal Resident (By Marriage)
If you are married to a Caymanian, becoming a legal resident with the right to work requires applying for a Residency and Employment Rights certificate. This also applies to spouses of those who have Permanent Residence with the Right to Work in the Cayman Islands. After 7 years, you can then either apply to renew this certificate or seek out the Right to Be a Caymanian.
Right to Be a Caymanian
The Right to be a Caymanian is granted, upon application, to people in the following categories:
The child or grandchild of a Caymanian born in the Islands

A person who is married to a Caymanian

The surviving spouse of a Caymanian

An British Overseas Territories citizen via registration issued under the British Nationality Act 1981 or a certificate of naturalization

A person who has reached the age of seventeen or has Caymanian Status that will expire, or has expired, at the age of 18

A person who has been legally and ordinarily resident in the Cayman Islands for at least five out of the seven years immediately preceding the date of their application for the continuation of the right to be Caymanian
Become a Legal Resident (No Link to Cayman)
If you're looking to call the Cayman Islands home and are not either Caymanian or married to one, there are a number of ways to be legally resident:
Full Work Permit (A Gainful Occupation Licence/FWP)

A Full Work Permit allows a person who is not married to a Caymanian to work and live in the islands for a specific period of time. Work permit fees, which range from $0 up to over CI$32,000, are paid by the employer. In order to obtain or renew a Full Work Permit, the board must be satisfied that there is a need to employ the prospective worker and that attempts were made to hire a Caymanian, spouse of a Caymanian, Permanent Resident with the Right to Work or person already lawfully resident. Supporting documentation and medical examinations are required. You may not reside on-island while the FWP request is being processed.
A Special Economic Zone Certificate (SEZ)

These are available only to employees of Special Economic Zone Enterprises established within Enterprise City, the islands' Special Economic Zone. Advantages include lower cost and employers are not required to first seek out a Caymanian or legal resident for the position. A SEZ is often granted within a few days.
Temporary Work Permit (TWP)

A Temporary Work Permit allows the recipient to work in the Cayman Islands for up to a 6 months. Ineligible for renewal or extension, an 8 month Tourism Permit is also available. Applications are handled on a per case basis; an express fee guarantees processing within 2 days. Supporting documentation is required. A Business Visitor's Permit allows individuals to work during a specified number of visits each year. A Visitor's Work Visa allows an individual who is employed outside of the Islands to work with a local business or person during a visit of up to 5 days. The latter is valid for a single visit.
Residency for Persons of Independent Means

A Residency Certificate is available for individuals who can prove an annual income of at least CI$120,000, as well as an investment of CI$500,000 (CI$250,000 in developed real estate and CI$250,000 in a company or property). It is renewable and valid for 25 years. To reside in Little Cayman or Cayman Brac, proof of an annual income of CI$75,000, as well as an investment of CI$250,000 locally (CI$125,000 in developed, residential real estate) is required. For each Island, this income must be shown to be viable without the need for employment. A one-time fee of CI$20,000 is also required.
Certificate of Permanent Residence (PR) for Persons of Independent Means

This option grants Permanent Residency with the Right to Work based upon investment. It does not expire and, after 5 years, holders are able to qualify for naturalisation as a British Overseas Territories Citizen (BOTC). To qualify, applicants must have invested a minimum of CI$1,600,000 in developed real estate and be able to support their themselves and their dependents financially. Proof of good physical health and good character are also required. The application fee is CI$500, with a CI$100,000 payment required as well as an additional CI$1,000 per dependent.
Certificate of Direct Investment

Applicants who can prove a personal net worth of at least CI$6,000,000, as well as an investment or imminent investment of a minimum of CI$1,000,000 in employment generating business in Cayman can request a Certificate of Direct Investment. These are renewable and valid for 25 years. Prior to receiving the full certificate, Approval-in-Principle Certificates are available and valid for up to 6 months. An application fee of CI$1,000, as well as a payment of CI$20,000, are required.
Residency Certificate (Substantial Business Presence)

Individuals who own at minimum a 10% share in an approved business category or will be working in senior management within an approved business are eligible for a A Residency Certificate (Substantial Business Presence). Approved categories include fund administration, investment and fund management services, financial trading, reinsurance underwriting, insurance claims management and more. The individual must prove the health, clean criminal records and health insurance of themself and their dependents before then being issued a 25 Year Residency Certificate. A grant fee of CI$5,000 is required, as well as CI$1,000 for each approved dependant. Certificate holders must also pay an annual fee equivalent to a similar work permit holder.
Student Visas

A non-Caymanian who is at least 18 years of age can seek a student visa in order to attend a recognized educational institution full-time. Students must provide proof of support or self-sufficiency as this visa does not permit employment in the islands. Granted for up to 4 years, 12 month extensions are available. Students are expected to leave Cayman upon completion of their schooling. There is a CI$92 application fee and a CI$200 non-refundable bond required. A visa is not required for Caymanians and their spouses, 18 and unders named as dependents of Caymanians and their spouses, and those who hold Residency and Employment Rights certificates as well as Permanent Residence.